Marlene Krauss, M.D.
CEO and Director
Dr. Krauss has 30+ years of experience in acquiring, growing and selling more than 20 companies in healthcare services, pharmaceuticals and medical devices. She spent 15+ years experience as an ophthalmic surgeon.
Founder and Managing Director of 3 KBL Healthcare venture capital funds
Previously CEO and Chairman of three KBL SPACs - KBL Healthcare I, II, and III
Led acquisition of Concord Health (subsequently sold to MultiCare) and Summer Infant (NASDAQ: SUMR) by previous KBL SPACs
Board positions on over 10 healthcare companies including PneumRx, Lumenos, Summit Technology
Fellow of the American Academy of Ophthalmology and has served as vice chairperson of the business committee of the Metropolitan Museum of Art
B.A. Cornell University, M.D. Harvard Medical School, M.B.A. Harvard Business School (Alumni Achievement Award; Dean's Committee)
Joseph A. Williamson
COO and Director
Mr. Williamson has 35+ years of experience as an operator and investor in the healthcare service business including senior living, home health and pharmacy distribution (CCRx, National Homecare Holdings).
Managing Partner at JAW Capital, an investment fund focusing on healthcare
Chairman of National Home Care Holdings
Previously co-founder and President of Concord Health Group acquired by KBL Acquisition I and subsequently sold to MultiCare
Previously Chairman and CEO of National Medical and Security Holdings, Chairman of National Hospice Holdings Investors which merged with TraidentUSA in 2014, Board Member of CCRx which sold to Omnicare in 2010 and General Partner of Commerce Health Ventures which merged into NewSpring Capital
B.S. Villanova University, J.D. Delaware Law School, M.B.A Temple University
Mr. Hornig has 25+ years of senior operating, banking and investing experience.
CEO of RON Transatlantic Financial Holdings
Former COO of Pine Bridge Investments, Credit Suisse Asset Management and Deutsche Bank (Americas)
Co-founder and former COO ofWasserstein Perella & Co
Former Director of KBL Acquisition Corp I
A.B., M.B.A., and J.D. Harvard University
Mr. Neff is a founding partner of Quaker Partners, managing five life science venture funds with over $700 million in total assets.
Investor and/or Director of over 30 healthcare companies (MedMark, Durata Therapeutics, Intact Vascular Inc.)
Former President and COO of Neose Technologies
Former Sr. Vice President of U.S. Healthcare
B.A. Wesleyan University, J.D. University of Michigan Law School
Mr. Sherman has 20+ years in investment banking M&A and buyside roles.
Former Managing Director, Healthcare of Morgan Joseph Triartisan
Previously worked on two SPACs: KBL Healthcare Acquisition Corp. III and Capitol Acquisition Corp. which completed a merger with Two Harbors Investment Corp.
B.A. University of Pennsylvania, B.S. Wharton School of Business, M.B.AHarvard Business School
Jean-Pierre Garnier, PhD
Scientific Advisor
Dr. Garnier was the former CEO and member of the Board at GlaxoSmithKline.
Operating Partner at Advent International
Chairman of Actelion Ltd.
Director of United Technologies, Renault S.A. and Radius Health
Board member of Cornell Weil Medical College
M.S., PhD Louis Pasteur University, M.B.A. Stanford University
Myron Weisfeldt, M.D.
Scientific Advisor
Dr. Weisfeldt was the former chairman of The Department of Medicine at the John Hopkins University of Medicine.
Served as President of the American Heart Association
Played a major role in the first use of automatic implantable defibrillators
Board member of KBL Ventures and several KBL portfolio companies
B.A., M.D. Johns Hopkins University
Phyllis Gardner, M.D.
Scientific Advisor
Dr. Gardner is a tenured Professor of Medicine at Stanford Medical School.
Former Vice President of Research and Principal Scientist at ALZA Corporation (merged with J&J)
Former Adjunct Partner at Essex Woodlands Health Ventures
Former Director of Pharmacyclics (sold to AbbVie)
B.S. University of Illinois, M.D. Harvard Medical School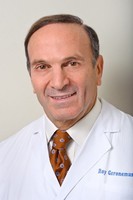 Roy Geronemus, M.D.
Scientific Advisor
Dr. Geronemus is the director of the Laser and Skin Surgery Center, NYC.
Former Clinical Professor of Dermatology at New York University Medical Center
Collaborated with many cosmetic and technology companies including Candela/Syneron, Zeltiq, Cutera, Cynosure, Allergan, Galderma SA, L'Oreal and Merz Pharma
Helped develop leading products in dermatology (fat reduction, laser resurfacing, tattoo removal)
Former Director of Candela, a KBL investment
A.B. Harvard University, M.D. University of Miami
Ellen R. Marram
Scientific Advisor
Ms. Marram is a director of Ford Motor Company, New York Times Company and Eli Lilly Company.
Former Managing Director at North Castle Partners, LLC, a private equity fund focusing on wellness
Former CEO and President of Tropicana Beverage group
Former CEO of Nabisco Biscuit
Former Executive Vice President of Seagram Company LTD.
Former Director of KBL Acquisition Corp. III
B.A. Wellesley College, M.B.A Harvard Business School